Laptop Repair Brisbane
Quick Fix | Affordable Rates | Fast Return | Transparent Service
Brisbane Laptop Repair ; First of all providing Best Service in Town. Altough We believe in honesty and ethics, Indeed Fair Pricing and Quick Turnaround Time on Repairs.
Brisbane Computer Fix will give you the price and timeframe estimation for your Laptop Repair. We give you details of laptop fix with photo message and processing further on each steps.
Capabilities with Laptop Repairs; LCD, keyboard and battery replacements.
We fix your DC Jack charging port – replace or repair your motherboard.
We do Water Spill Damaged Laptop Repair in Brisbane.
Slow Hard Drive Replacement or Repair,
Virus Removal, Malware removal, Corrupt System Files Repair, Windows 7 – Windows 10 Blue Screen Repair.
No Display or Not Turning On Laptop Repair.
Speaker Repair or Replacement, Track Pad Repair,
Laptop Screen Repair – Solid State Drive Replacement including Clone image copy of your old slow Hard Drive ($150) all inclusive.
Data Recovery – Encrypted Files Recovery – Windows login Repair.
We do all laptop brands repair, our cost of repair listed.
small jobs small fees $50-$150
Above all, Transparent Repairs, Free Consultation and Free Diagnosis (we do not charge you for checking your laptop)
Fair Pricing Laptop Repair in Brisbane.
We advise you to check all google local computer repair technicians with final all inclusive rates.
We are not salesman we do repairs.
Consequently, We minimize our cost to serve you cheaper quality service.
We do not pay for ads or commercial rent. We are Local Computer Technicians.
Get a Free Quote
Memory Upgrade
All Brands Repair
Virus/Spyware Removal
Battery Replacement
Mac Diagnostic Service
Mac Water Damage Repair
30 Days Warranty
Memory Upgrade/Replacement
Water Damage Repair
Cracked hinges or Panels
LCD Screen Repair
Hard drive Repair
Water Damage Repair
Laptop LCD Screen Repair
You guys rock! Thank you for making it painless, pleasant and most of all hassle free! I wish I would have thought of it first. I am really satisfied with my first laptop service. They fixed my USB drive as well. Genius Technician Ike. I called all local technician before picking them. Best fee provided by Computer Repair 1.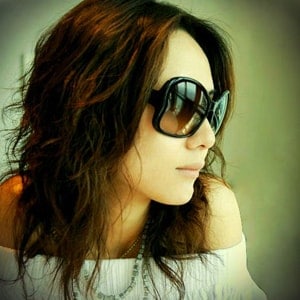 Computer Repair 1 did great job with fixing my laptop for a good price. I recommend any body with laptop problems, they will give you excellent service to all his customers. I loved their fixed fee policy, Cheapest Computer Repair in Brisbane.
Our Project 01
Our Project 02
Our Project 03