Apple Mac Repair Brisbane
Quick Fix | Water Damaged Mac Repair | Fast Return | Brisbane
Mac Repairs Brisbane
We love Apple and the fantastic products they create and we pride ourselves in being experts at fixing all things Mac. Stop in for an affordable, speedy reliable Mac repairs service in Brisbane. You may bring your Apple device to our one of our computer repair shop for a free diagnostic and quick turn-around. If you prefer to have an CR1 Mac repair technician come to you, contact us to schedule same-day IT service.
Here are some real customer scenarios:
My Mac is so slow.
Slow boot up and constant pinwheeling could indicate a problem with your Mac. At Computer Repair 1, you may drop in at your convenience with no appointment necessary. Time is of the essence and we get that. Your Mac needs help and we want to fix it right away for you.
My MacBook doesn't turn on.
We'll be happy to provide a free on-the-spot diagnostic for all power-related issues. We are able to directly repair the logic board and perform part replacements to help get you back up and running. Just need an adapter? We sell those too. We provide data recovery. Cheapest Mac Repair in Brisbane.
I just spilled water on my MacBook Air. Can you help?
Computer Repair 1 routinely performs Mac spill clean repairs and is able to save you hundreds of dollars by directly removing the spill damage. Further, data recovery is one of our specialties if you simply need your stuff back. Same Day Macbook Repair in Brisbane.
My iMac needs a repair.
Can you come to my home or office? Computer Repair 1 gladly has a urgent team that will be able to assist you in the same day. (no surcharge extra fee for same day repairs)
We repair or replace your Logicboard – Screen – Charging Port – Battery – Black Screen – White Screen Problems. We recover your Data or replace your Mac Drive.
SSD Replacement – Image Copy – Data Recovery
I need to upgrade my MacBook.
If You want to extend the life of your MacBook and we're here to help achieve that, regardless of its age. At Computer Repair 1, we are service-focused and will do everything in our power to repair, upgrade, and save your precious MacBook.
Increasing Storage on your MacBook doesnt hurt your pocket. We provide most affordable Apple Computer Repairs.
Most Common Mac Problems
Affordable Professional Services with top quality support
Tell us a little about what's going on and we'll help you get the repair you need.
Startup Issues: If your Mac fails to boot properly and you find yourself staring at a blank screen or gray startup screen or (flashing question mark).
Switching is slow: slow or freezing, ram issues, beeping, overheating mac.
Lost files, startup bugs, slow downs and Mac crashes fixed.
Mac wont start. A total lack of response to the power button could mean a blown fuse in the plug, so check first. If it's not completely dead, the Mac will do a 'power-on self-test' (POST) as it boots up, and beep if it finds a fault. The power LED may flash too.
Need to rescue my files (Data Recovery) – BootCamp Issues. Corrupt Data, Malwares Problem.
Mac starts, but stops, Startup might stall with a plain blue or grey screen, a flashing question mark, a broken folder icon, or – rarely – a 'sad Mac'. Sometimes, especially in the last instance, you may have a hardware problem.
My Hard disk is Full: Running out of room on your hard disk may manifest itself in an alert box warning that it's 'nearly full.
Hardware Problems with Macbook: No Audio, TrackPad not Clicking, TrackPad and Keyboard not working. SSD replacement, Liquid Damage, Water Damaged Macbook, Wine Spill, Milk Spill, Water Spill Macbook.
Macbook is not charging. Black Screen. Mac not turning on.
Macbook Problem after update.
macbook is beeping and won't turn on
Get a Free Quote
Memory Upgrade
All Brands Repair
Virus/Spyware Removal
Battery Replacement
Mac Diagnostic Service
Mac Water Damage Repair
30 Days Warranty
Memory Upgrade/Replacement
Water Damage Repair
Cracked hinges or Panels
LCD Screen Repair
Hard drive Repair
Water Damage Repair
Laptop LCD Screen Repair
You guys rock! Thank you for making it painless, pleasant and most of all hassle free! I wish I would have thought of it first. I am really satisfied with my first laptop service. They fixed my USB drive as well. Genius Technician Ike. I called all local technician before picking them. Best fee provided by Computer Repair 1.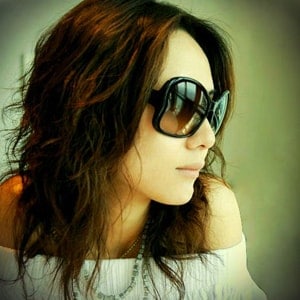 Computer Repair 1 did great job with fixing my laptop for a good price. I recommend any body with laptop problems, they will give you excellent service to all his customers. I loved their fixed fee policy, Cheapest Computer Repair in Brisbane.
Our Project 01
Our Project 02
Our Project 03